| | |
| --- | --- |
| Posted on 16 February, 2016 at 19:30 | |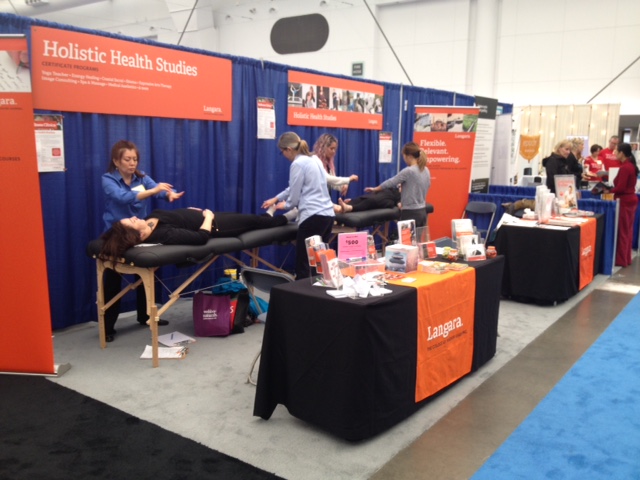 The Integrative Energy Healing Program is at The Wellness Show, February 12, 2016 ~ Vancouver Convention Center. 12 pm-7pm.
Langara College's CS School of Healing, Integrative Energy Healing program and I will be available for questions and will be taking appointments through-out the day. Four of the Advanced Integrative Energy Healing practitioner students will be offering up to 30 minute mini-energy healings for an incredbly low price of $10 exculsively for Welllness Show visitors.
The Wellness Show, the largest trade show in Western Canada, is dedicated to helping you to live a more balanced and holistic lifestyle. This year includes exhibitors, speakers and demonstrations on a diverse range of health and wellness topics, all under one roof. Spend a day browsing the latest and greatest supplements, exercise options, raw and gluten-free foods, and ways to relax, manage your stress and look better.
Find us at the Langara College exhibit.
Please come by and say hello!
Categories: What Up?, Community